MUSIC FROM THE FILM "DEATH OF THE RED PLANET"
This is an excerpt from the music for the film Death of the Red Planet (1973) which was featured in the July 1973 issue of American Cinematographer.  You can read this article here.
The music was created on the Buchla 200 system (The Electric Music Box) and was the first quadraphonic electronic music soundtrack composed for a motion picture.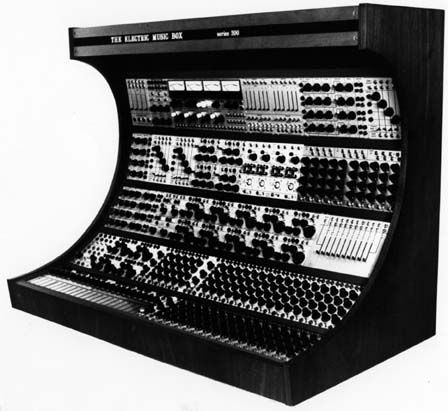 Music from Death of the Red Planet (excerpt)
This reporter, intrepid as ever, arrived for the benefit premiere of the new Yes concert film after the title credits, and was unexpectedly impressed. The images were better than the arrival to Jupiter sequence in "2001," and the music outsynthesized Tangerine Dream in its hypnotic electronic coloration. Could it be that Yes had gone beyond its curious classical‐electronic posings, or that this listener had made an error of judgment? 
But no. What was on the screen turned out to be short by Dale Pelton called "Death of the Red Planet," featuring "argon and helium neon laser light" images. The music was by Barry Schrader, a classical electronic composer who teaches in Los Angeles.
John Rockwell, New York Times