Welcome to the official site of
Barry Schrader
NEW!  CD SINGLE
AVANT MUSIC NEWS PICK OF THE WEEK 
CD and MP3 available from CD Baby
Digital track now available on Bandcamp in AIFF, WAV, and FLAC formats.
MP3 available from most online music stores
view announcement on matrixsynth.com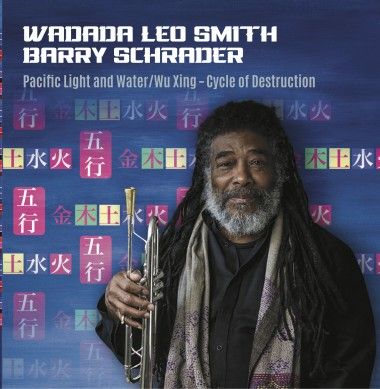 "Barry Schrader can produce sounds that genuinely surprise with their virtuosity and imagination."
John Rockwell, New York Times
"Schrader is a composer born to the electronic medium.  He paints with veiled and mysterious tone colors."
Philip Springer, Los Angeles Times
"[Schrader's] music conjures up a whirlwind of emotion from some primeval source that permeates the listener with awe."
Bebe Barron, co-composer of the score for Forbidden Planet
"There's a great sweep to Schrader's work that puts it more in line with ambitious large-scale electronic works by the likes of Stockhausen (Hymnen), Eloy (Shanti) and Henry (take your pick), a line that can be traced backwards to Mahler, Bruckner and Beethoven."
Dan Warburton, Paris Transatlantic Magazine
"Barry Schrader's music is crafted with infinite patience, critical attentiveness, and meticulous listening. In adhering to these ideals, this music withstands the test of time and stands uniquely in the American electronic music genre."
Elainie Lillios, Computer Music Journal
SCORES AND RECORDINGS NOW AVAILABLE FROM THEODORE FRONT   
There are no upcoming events right now.
New article in "Writing" Section