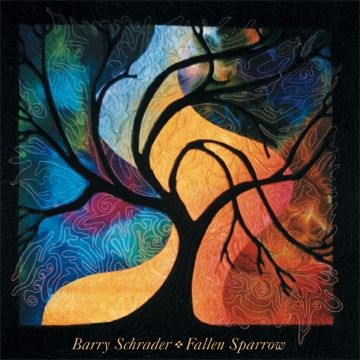 CD and digital tracks available on bandcamp
Fallen Sparrow illustrates Mr. Schrader's mastery in combining live performance with pre- recorded electroacoustic music. On a large scale, the composer's carefully designed track arrangement creates a seamless, flowing sonic experi- ence. Each composition fits within the disc's time stream, progress- ing through a meta-world of sonic events. It's clear that Mr. Schrader deliberately considers the many relationships that exist between acoustic instruments and electroacoustic sounds. He thoughtfully crafts sonic, rhythmic, motivic, harmonic, and formal materials, creating music that exhibits both freedom and reliance between instruments and electronics. Although temporally aligned with the electroacoustics due to the fixed nature of the sounds, the instrumentalist weaves seamlessly through the synthetic sound world, appearing free from time and technical constraints. The electroacoustic sounds envelop and enhance the acoustic instrument, sometimes providing a driving rhythmic accompaniment and at other times creating a lush textural back- ground allowing the instrumentalist to float above or virtuosically traverse through. Mr. Schrader precisely ad- dresses each compositional element to accurately balance the instrumentalist and electroacoustics, designing every moment to create a natural amalgamation between the two. This is no easy task, yet the musical result is organic and seamless. 
Elainie Lillios, Computer Music Journal
TRACK LIST
Love, In Memoriam, Frank Royon Le Mée, voice 
        L'Oreille Coupée (Severed Ear)  2:54 
        Marmelade d'oranges (Orange Marmalade)  3:15 
        Une histoire de portrait (The Portrait's Story)  3:47
 
Fallen Sparrow, Mark Menzies, violin  20:00 
        Final Rest I 
        First Spring 
        Final Rest II 
        Mystic Night 
        Final Rest III 
        Soaring Flight 
        Final Rest IV 

Five Arabesques, William Powell, clarinet 
        Arabesque 1  1:49 
        Arabesque 2  1:26 
        Arabesque 3  1:30 
        Arabesque 4  2:09 
        Arabesque 5  3:37
 
Ravel, Vicki Ray, piano 15:30
Love, In Memoriam (excerpts)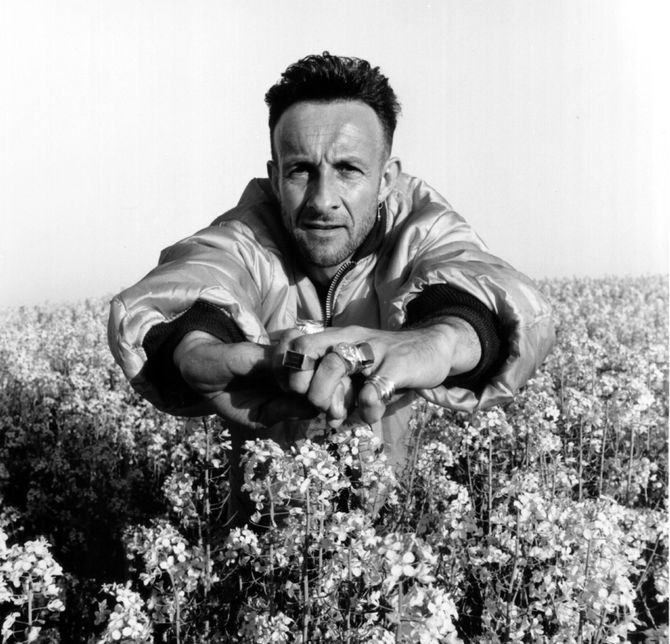 Frank Royon Le Mée (1953-1993) was active as a composer, vocalist, actor, director, calligrapher, and visual artist.  As a composer, he received numerous commissions from various festivals and other musical organizations in Europe.  His works span the field from solo voice to orchestra to electro-acoustic, and he was one of the original members of the Groupe Musique Experimental de Marseilles.  As a tenor and counter-tenor, he was in great demand for both old and new music, and he made numerous recordings, including voice tracks for film and television.  His distinctive and impressive vocal abilities allowed him to specialize in such areas as medieval and renaissance music as well as the most complex contemporary vocal music.  One of the major performers of extended vocal techniques, Frank Royon Le Mée worked with Luciano Berio in performing Berio's opera and also in creating the Berio Cabaret, and he performed often at the Paris Opera.  In 1989, Royon Le Mée was awarded a large grant from the Cartier Foundation to create new performance and visual art, and in 1990 he received a joint fellowship with Barry Schrader from Yellow Springs Institute to create a new computer-interactive performance work, Night.  Frank Royon Le Mée's works are recorded on the Baillemont and CIRM labels.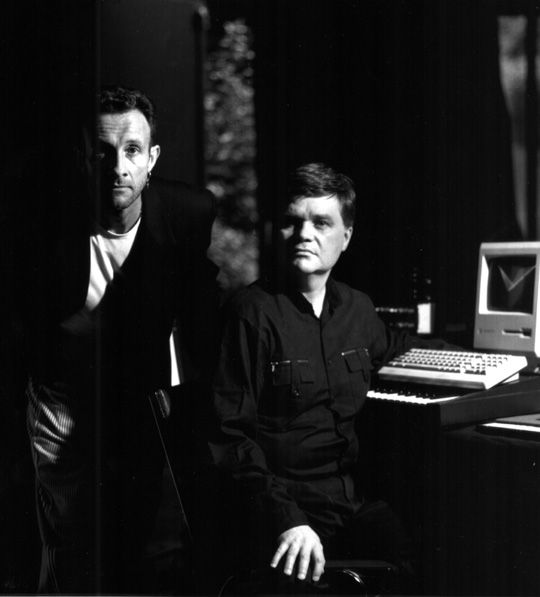 Fallen Sparrow (excerpts)