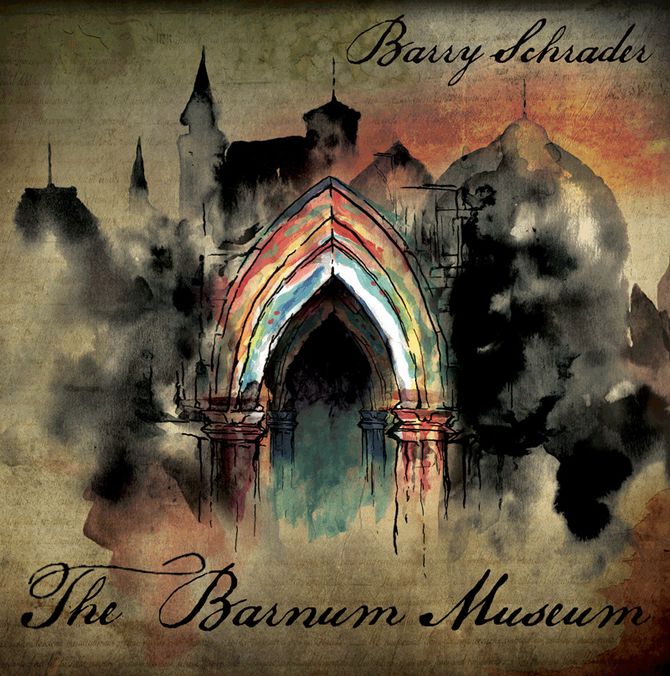 P. T. Barnum established two museums in New York City in the nineteenth century.  Barnum's American Museum was on the corner of Broadway and Ann Street from January 1, 1842 to July 13, 1865 when it burned to the ground.  Barnum built a second museum soon after, but it was also destroyed by fire in 1868.  The attractions made the venue a combination of a zoo, museum, lecture hall, wax museum, theatre, and freak show.  At its peak, the museum was open fifteen hours a day and had as many as fifteen thousand visitors daily. 
The music of The Barnum Museum is based not on the actual historical museums, but rather on the short story The Barnum Museum by Pulitzer Prize winning author Steven Millhauser.  Millhauser's story is a description of a Barnum Museum of the imagination, much more elaborate and fantastic than the museums of historical reality.  I have taken several of Millhauser's ideas and used them as the bases for creating musical works.  While these pieces are, in a general sense, programmatic, they fall more correctly, I think, into the traditional genre of tone poems.  Millhauser presents many ideas, with or without elaboration, and I have let my imagination take off from what he has or has not said about things that never existed.  The sound material is all-electronic, created in the computer, and no acoustic sound files are used.  In this and other ways, the music follows Millhauser's paths leading to the plausible impossible.
TRACK LIST
1.  The Romanesque and Gothic Entranceways [7:27] 
2.  The Hall of Mermaids [6:52] 
3.  The Caged Griffin [4:42] 
4.  The Subterranean Levels [6:51] 
5.  The Flying Carpet [5:55] 
6.  The Homunculus in a Jar [5:06] 
7.  Chinese Kaleidoscopes [5:45] 
8.  The Chamber of False Things: [16:20] 
 Porphyry Figurines from Atlantis 
 Golden Cups from El Dorado 
 Water from the Fountain of Youth
The Romanesque and Gothic Entranceways (excerpts)
We've been listening to the musical creations of Barry Schrader for quite some time now. Schrader composes music for electronics, dance, film, video, mixed media, live/electro-acoustic music combinations, and real-time computer performance...and his music has been presented and performed in many countries around the globe. The Barnum Museum features eight lengthy recordings from this critically-acclaimed composer. These pieces could be described as modern classical, ambient, or experimental...but they also sound very much at times like the soundtrack to a bizarre science fiction film. Schrader seems to be driven by the pure desire to create...never letting boundaries get in the way of his boundless creative expression. Plenty of cool sounds here that would make Wendy Carlos proud. Our favorite tracks include "The Romanesque and Gothic Entranceways," "The Subterranean Levels," "The Homunculus In A Jar," and "The Chamber of False Things." This man never lets his fans down. His music is always spellbinding and unique. A wild mental audio ride. Top pick.
Baby Sue
The Hall of Mermaids (excerpts)
The Caged Griffin (excerpts)
The Subterranean Levels (excerpts)
The Flying Carpet (excerpts)