LOST ANALOG ELECTRONIC PRESS KIT
Barry Schrader 
Lost Analog 
Ex Machina 1002 
Album Release Date:  October 28, 2022
CDs Sold Only on Bandcamp
Digital Tracks Available at All Major Online Music Stores
Electronic music created on the Buchla 200 analog synthesizer
TRACK LIST
1.  Death of the Red Planet Suite (1973) (10:05)               Classical Studies (1977) 
Bestiary (1972-74)                                                             7.  Canon (1:52)
2. Introduction and Assemblage (6:55)                              8.  Chorale (2:50)
3.  Sea Serpents (6:02)                                                       9.  Perpetuum Mobile (1:18)
4.  The Unicorn (5:39)                                                         Moon-Whales Suite (1982-83)
5.  Basilisks (7:32)                                                               10.  The Moon-Oak (5:29)
6.  Return & Exit (5:29)                                                       11.  The Moon-Bull (7:21)
                                                                                            12.  Moon-Wings (5:02)
                                               total time:  01:06:09
liner notes
I've chosen to call this album "Lost Analog" not only with reference to my previous release, "Lost Atlantis", but also because all of the works are analog electronic music, and parts of them are, indeed, lost.  All of this music was created from 1972 through 1983, using the Buchla 200 analog modular synthesizer, also known as "The Electronic Music Box." The music contained in this Lost Analog album was originally created in 4 channels, sometimes referred to as quadraphonic sound.  In mixing and remastering these pieces as stereo files, some of the original aural intent has unavoidably been lost, another reason for calling this release Lost Analog. As I write this, realizing that some of this music hasn't been heard in public for almost fifty years, I'm taken back to much earlier days in my life and career, which, although remembered, are also lost, as are all of our pasts. 
"Death of the Red Planet Suite" (1973) is made from parts of a score for the film "Death of the Red Planet."  The 20-minute film was the first to be created from images made with lasers, and it toured theatres along with "Yessongs," a concert film of the band Yes.  It is, I think, the first quadraphonic electronic music score for a commercial film.  This suite of the music from the score is all that I have of the original soundtrack.  Whether or not the film still exists in its original theatrical format, I have no idea.  More information on this film may be found at barryschrader.com/death-of-the-red-planet.  
"Bestiary" (1972-74) is a five-movement work drawing on mythological creatures from medieval bestiaries, treatises about real and fictitious animals.  Originally, I had planned seven movements, but ended up composing only five.  The first and last movements are imaginings of mythological beasts convening and dispersing (the latter in an increasingly disorderly way), while the interior three sections focus, respectively, on sea serpents, a unicorn, and basilisks, the latter being venomous winged reptiles that supposedly lived in caves or deep wells.  "Bestiary" is the first work of mine to fully incorporate what has become one of my main compositional concerns:  the creation of new and transformational timbres.   
After composing "Lost Atlantis," I wanted to do something very different, and so I wrote "Classical Studies" (1977).  These three short pieces use abstractions of old musical forms:  canon, chorale, and perpetuum mobile.  The timbres are almost always changing with each successive event in these works, very quickly so in "Perpetuum Mobile."
The "Moon-Whales Suite" presents three sections of a larger work, "Moon-Whales and Other Moon-Songs" (1982-83).  This is a seven-movement work for soprano and electronics.  The even-numbered movements are for soprano accompanied by electronics, and the odd-numbered movements are for soprano solo followed by an electronic music section without voice.  The three movements presented here, are the 2nd, 4th, and 6th sections of the work, without the soprano introductions.  The work is based on poems by Ted Hughes, the British Poet Laureate from 1984 to 1998, taken from his collection "Moon-Whales and Other Moon Poems."  The three poems referenced are also the titles of the pieces in this suite:  "The Moon-Oak," "The Moon-Bull," and "Moon-Wings".  Reading the poems will help to uncover the inspirations and ideas behind these works, but I think they also stand on their own as musical compositions.  While the master tapes for the electronics of these pieces still exist, they are unplayable due to tape deterioration, yet another reason for this album to be called Lost Analog. 
Barry Schrader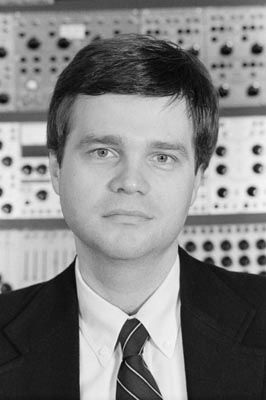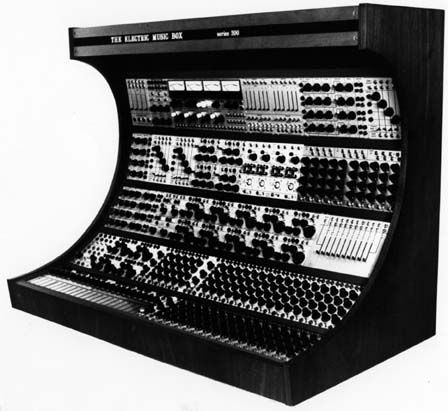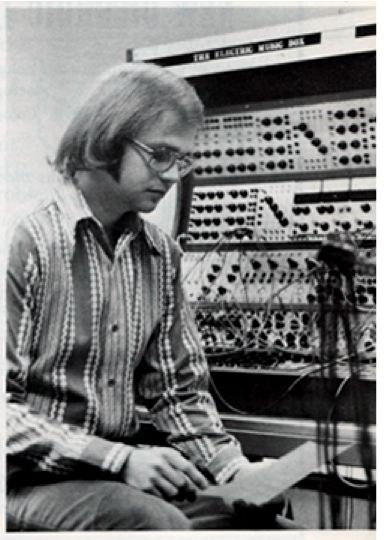 Selected Review Quotes
"Barry Schrader's 'Lost Atlantis' reveals Schrader as a composer born to the electronic medium. He paints with veiled and mysterious tone colors."  Philip Springer— Los Angeles Times
 "The music is imbued with mystery, its reliance on non-melodic material empowering it with an ageless appeal that could as well be ancient. Schrader makes use of a wide palette of tones and textures, and his sense of space and drama create a mysterious place in which the listener is eager to lose himself or herself."  François Couture — AllMusic review of "Lost Atlantis."
 "Schrader's music conjures up a whirlwind of emotion from some primeval source that permeates the listener with awe."  Bebe Barron, co-composer of the score for "Forbidden Planet"
 "…the music outsynthesized Tangerine Dream in its hypnotic electronic coloration." John Rockwell, "New York Times" review of "Death of the Red Planet"
"Schrader's music has fascinatingly subtle shifts of color and volume.  The listener could wrap himself in a development of metallic sounds seamlessly transformed from speaker to speaker, a delicate but penetrating pulsation of notes woven with a music-box effect, or a melange of dizzying, sliding, wind rushing patterns that make the revving-up of a jet plane seem demure."  Melody Peterson, "Los Angeles Times" review of "Bestiary"
"These pieces could be described as modern classical, ambient, or experimental...but they also sound very much at times like the soundtrack to a bizarre science fiction film. Schrader seems to be driven by the pure desire to create...never letting boundaries get in the way of his boundless creative expression."  "Baby Sue" review of "The Barnum Museum"
"Indeed, the composer's ethereal textures, natural-sounding (yet syn- thetic) timbres, and organic temporal unfoldings, guide the listener on reminiscent, imaginative, and even self- reflective journeys…"  Elainie Lillios — "Computer Music Journal"
"The dimensions and contents of a virtual world are described in sound. It is a tour de force of electroacoustic know-how by a master and pioneer in the field."  Ross Feller, "Computer Music Journal" review of "The Barnum Museum"